Happy holidays from Beps Engineering
Beps Engineering wishes a merry Christmas and a wonderful 2019 to all its customers, suppliers, partners and supporters.
2018 has been a year full of satisfaction, during which we have kept working every day to always be at the cutting edge of the IoT technology. Now the Winter holidays have arrived, and we have decided to relax a bit and spend more time with our families, in order to recharge the batteries and restart in 2019 with the greatest amount of energy.
We also want to help people that won't celebrate this Christmas: for this reason, this year we have decided to support Fondazione Paideia (Paideia Foundation), which helps the kids of families with troubles for a lot of years. We hope that this could help many of them into being happier.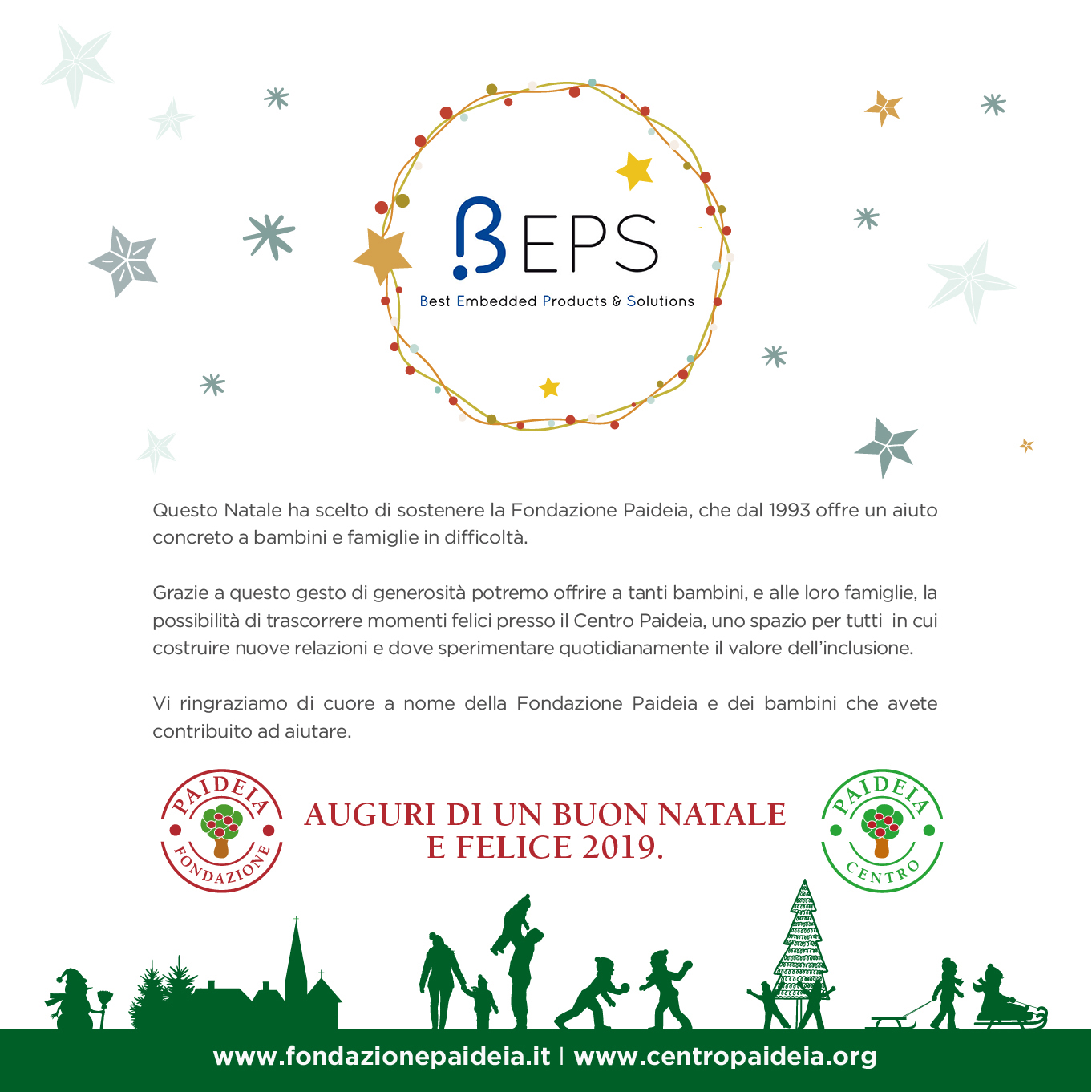 Warm holiday greetings to all of you!